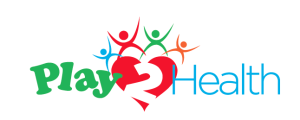 The Parents Toolbox: Education Starts At Home
About Play2Health
Parents are just as responsible for their child's education as their teachers. Play2Health was founded on the belief that parents need tools to work with their children and they need to be a partner in their child's education; to make learning a priority at home, at their own pace. It should be easy to use educational tools where they learn through fun, hands on experiments, games in math, science, reading, active games/play and more. The skills we as parents instill at home aid in developing our children's self-confidence, curiosity and creativity that allows them to flourish and develop into well-rounded adults.
The love of learning, through embracing our curiosity and creativity, is what drove the Play2Health team to offer our subscription based program to parents who are looking for the perfect tools to aid them in their quest for providing their children with the best educational experiences possible.
The program consists of 6,000+ Teacher & Parent Approved Interactive Math & Vocabulary Worksheets that Meet Standardized Test Standards, Science/STEM Projects, Arts & Crafts, Manners/Hygiene Videos & eBooks, Games. Magic Tricks, Active Games & Exercise Videos, Nutrition & Recipes & more.
The love of learning, exploring, developing creativity and embracing curiosity is what Play2Health is all about.
Education Begins At Home