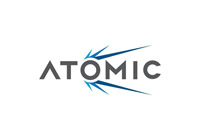 It is rare you can partner with a company in its fledgling stage where the benefits are so apparent for the triathlete and cyclist competitors and enthusiasts. Atomic High Performance is a company dedicated to developing cutting edge coatings, lubricants, and components. The bottom line is the technology makes you go faster…what more is there to say.
Meredith Kessler has been riding on Atomic lubricated chains, chain rings, cassettes, pedals, and wheel bearings since January of 2013. As a triathlete, part of her job is to run immediately following the bike event. What she discovered through using Atomic treated components is her bike times are faster and her legs are fresher on the run.
Go to www.atomicss.com to learn more about Atomic High Performance treated parts and lubricants. If you want an extra edge in your triathlon or cycling racing, email info@atomicss.com for more details on how to get set up with your specific treated components and pricing. Use code MBK10 as a friend of Meredith Kessler to receive 10% off of your purchase.